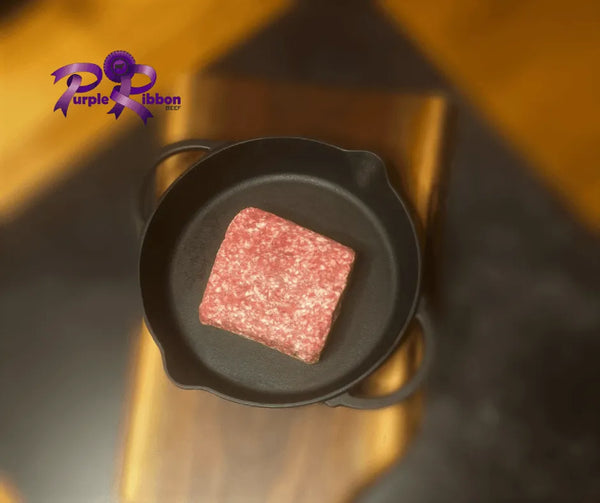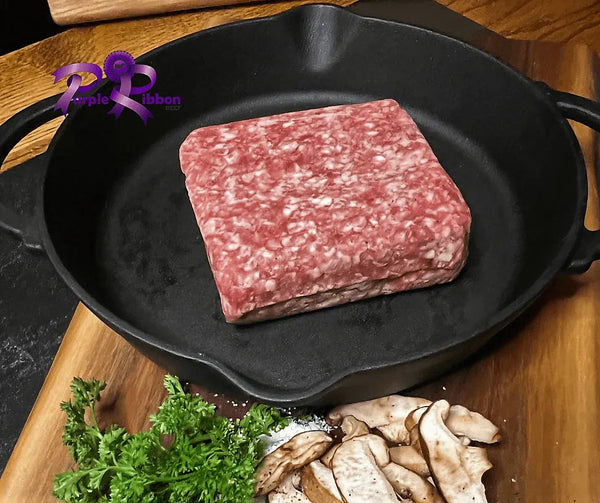 Family Owned, Iowa Raised Premium Beef
Dry Aged Lean Ground Beef

1 lb ground beef per package

90% Lean 

Our ground beef is dry aged for 14 days making it  the best you will ever have!  Just try it!
It comes vacuum sealed for easy storage and defrosting. Versatility and rich flavor make it ideal for burgers, tacos or any dish. The possibilities are endless! 


Also Known As: Ground Chuck; Ground Round; Ground Sirloin; Ground Steak

Product Recipes: 

My family bought some Ribeyes and New York strips last Saturday at the Ames Farmers Market. It was hands down the best steaks we have ever grilled! The marbling was perfect and made for the most tender and flavorful Saturday night dinner for the Father's Day weekend! We will definitely be buying more meat in the future!
Jennifer Sisson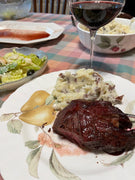 Big Success! Thank you! Delicious!
kay