Meet the Family
Purple Ribbon Beef is a multigenerational, family owned farm. We pride ourselves on raising premium beef from birth to plate. We pay careful attention to every detail as we raise the beef because that is what makes the difference. We want you to enjoy your beef so don't hesitate to reach out to us with questions. We look forward to meeting you.
Our Story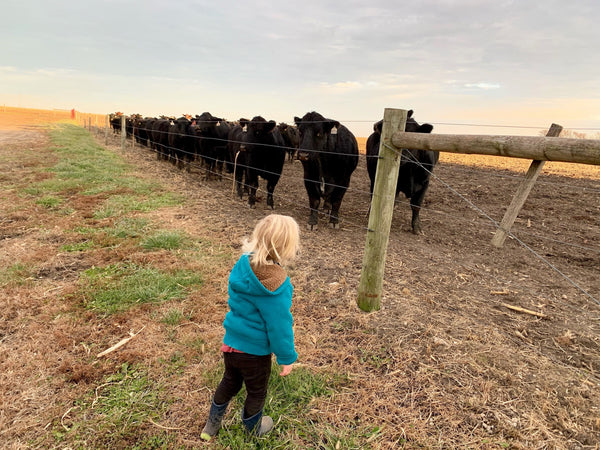 Our Offering
Purple Ribbon Beef is dedicated to providing premium beef to your table.  Our beef tastes better because we pay attention to the little details as every animal is born on our farm and in our care until we deliver them to the local processor. 
Freezer Beef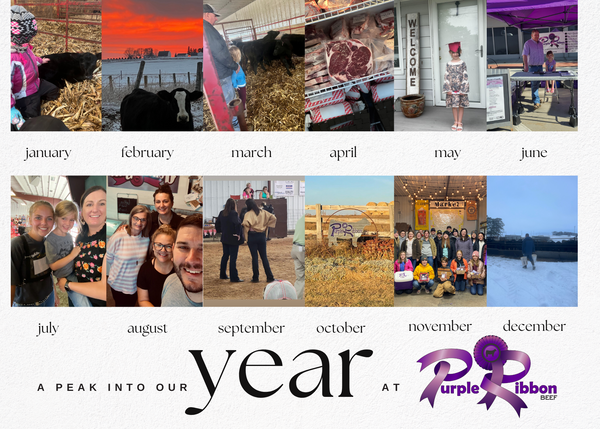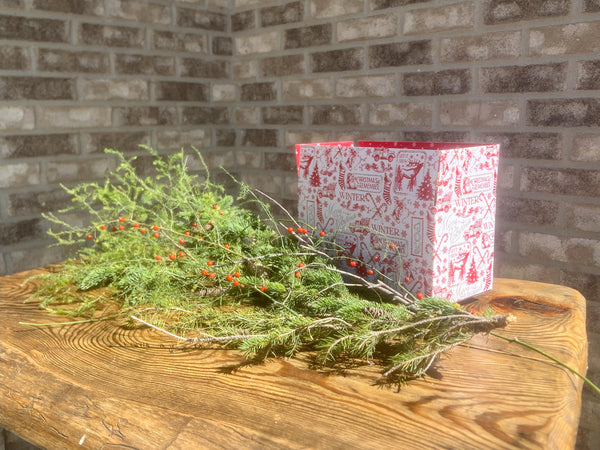 Holiday Gift Boxes
Let us help you make your holiday gift giving simple with premium gifts for one or many.
Start Shopping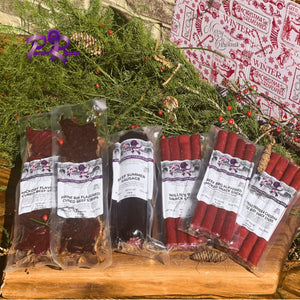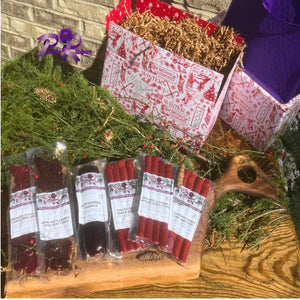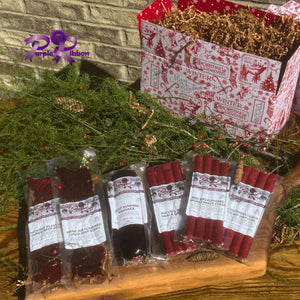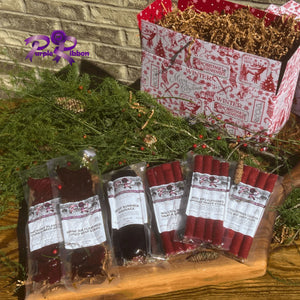 Presenting our exquisite Beef Snacks Gift Box! The ultimate gift for customers, colleagues, neighbors, or anyone who loves beef snacks - complete with the finest cured strips, beef summer sausage, and beef sticks. Our selection is carefully curated after sampling countless beef snacks - you can't go wrong! Plus, choose a holiday box or insulated cooler bag to complete your gift, or opt for our cheese add-on for something even bigger.
Our Beef Snacks Gift Box makes gifting special, easy, and delicious.
Need to give to many? Contact US 

My family loves Purple Ribbon Beef. It's noticeably better than store-bought beef. It's juicier, fuller, and has a fresher taste. I also love trying out new/local items from the General Store. They always have fun local products like candles, honey, and granola.
D.H

Great family with a great product. Buy local.
Carolann Jensen
I bought a roast at the Clear Lake Farmer's Market. It went in the Crock-Pot with potatoes and carrots. It was awesome! Now I'm using the leftovers for Barley Soup!
Cherilynne Chambers Brown
I just grilled a couple tenderloins from Purple Ribbon Beef. The steaks were great. We highly recommend Purple Ribbon Beef.
Tom Gillard
My order arrived right on time and it was in perfect condition. Thank you. It's all for my husband so he is very pleased. Thank you for providing lowans the opportunity to get really fine beef at home. We will have some great meals.
Kathryn Barnhill
My family bought some Ribeyes and New York strips last Saturday at the Ames Farmers Market. It was hands down the best steaks we have ever grilled! The marbling was perfect and made for the most tender and flavorful Saturday night dinner for the Father's Day weekend! We will definitely be buying more meat in the future!
Jennifer Sisson
Big Success! Thank you! Delicious!
Kay

Your filets we're amazing!
Cindy Wisher

Love this stuff. Basically replaces salt and pepper when cooking but a slightly better flavor. It's worth a shot!
Rob

We Cooked the Ribs tonight a Perfect 10 Taste was great texture great! We pressure cooked them for 20 minutes let them rest for 30 minutes smoked them in hickory smoke chips for 1:45 best beef ribs with tenderness I have ever had, taste and flavor the best!!!
Michael L.

Got it! Thank you! And Yes it's so yummy!!! Helping me Get my iron levels up!
Jessie Vasquez
Awesome, everything is very nice and excellent service. Greatly appreciated. Thank you.
Judy Klink

Hubby has never liked pot roast until I made one from your meat
Tracy Brookman
We made a skirt steak tonight and it is SO good!!
Elsey S
We had steaks ( from you) last night and Dan said they were the most tender he'd ever had!
Randi
Winner's Circle Subscription Box Program
This program allows you to have variety of meat delivered to you monthly along with being able to have behind the scenes access to Purple Ribbon Beef.  Let us do the shopping for you! All of the meat will fit in your freezer and we will provide you with cuts based on the season. More steaks in the summer and roasts in the summer. We will make adjustments based on preferences.  
Join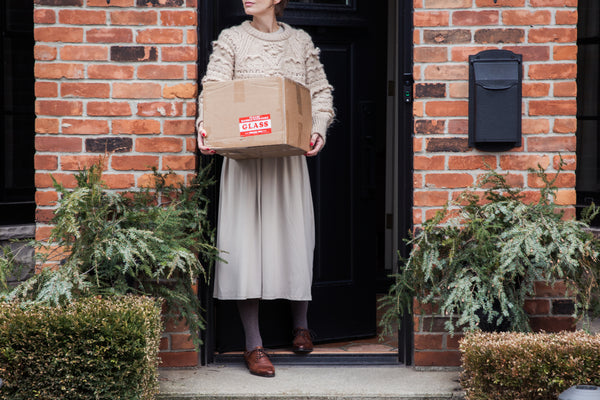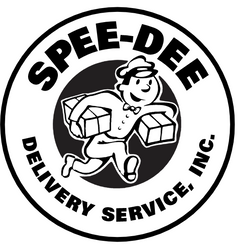 Shipping
Shipping Information
We are shipping Beef to the following locations with 2 day delivery:
Iowa
Illinois
Minnesota
North Dakota
South Dakota
Wisconsin
Nebraska
Wyoming
Colorado
Kansas
Oklahoma
Arkansas
Missouri
Tennessee
Kentucky
Ohio
Indiana
Michigan
We will ship every week on Monday or Tuesday. Orders will come via Speedy Delivery or UPS. Your shipping total will be calculated at check out based on weight.
Delivery Information
We offer local delivery around Clarion and Britt, IA.
Pick Up
We offer free pickup at Purple Ribbon General Store; choose this option at checkout. We will arrange a pick up time.
You may also pick up at Ames Main Street Farmers Market or Clear Lake Farmers Market. At check out use code AMESMARKET or CLEARLAKEMARKET, respectively.
Other special arrangements can be made as well if you contact us directly.

Purple Ribbon General Store is located at 1119 Central Ave E; Clarion, Iowa 50525
Close (esc)
Stay in The Loop
Get the latest when you sign up for our newsletter.
Age verification
By clicking enter you are verifying that you are old enough to consume alcohol.