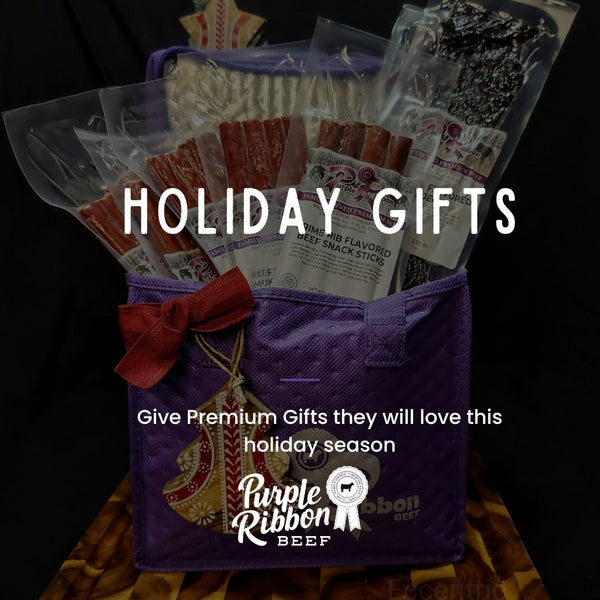 Gift Boxes
~We make gift giving simple and easy ~
Whether you are giving a gift to your loved one, or looking for a friend that has everything or have 50 + customers or employees to shop for we are here for you!  Give them something they will love, use and enjoy, PREMIUM BEEF! We all need to eat and we guarantee they will love the gifts. With Ashley's love language being gifts, we pay attention to all the details.  Don't see what you are looking for, contact us, we will customize the gifts or bundles for you! 
 No need to worry about the details - let us take care of them. 
Contact us via phone, text, or e-mail and we will customize cards, deliver, or ship directly for you! 
For large order orders contact us directly we will make placing the large order a breeze!
Call us at 515-571-2758 or Email contact@PurpleRibbonBeef.com.
Order early for best selection of Holiday Bundles and Gifts and to cross it off your list! Holiday gifts will start shipping December 4th. Want them sent or delivered sooner, just let us know!