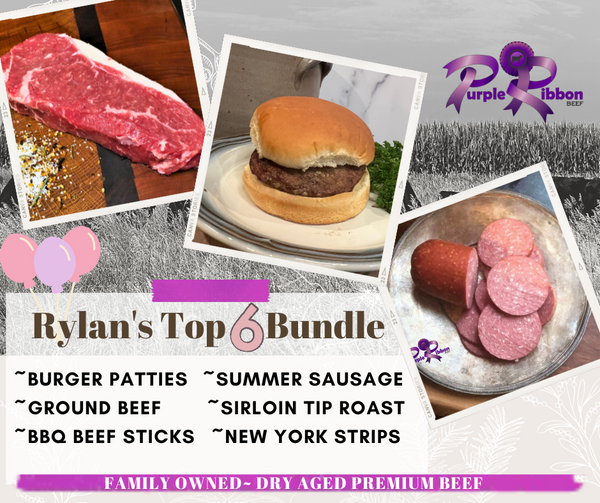 Premium Iowa Meat
Rylan's Top 6 Bundle
Rylan just turned 6, and in celebration wanted this bundle! It sure packs the goods - she loves her Burgers, Casserole and Pizza, so Ground Beef and Burger Patties are present. Plus, a steak and roast combo for a scrumptious meal. And we can't forget the beef sticks and summer sausage for those snack-time munchies! Get ready to dig in - you'll love it as much as she does! 

Limited bundles available so order early!
Items  included:
6 lbs of Ground Beef

8 Burger Patties
12 BBQ Beef Sticks
1lb roll Summer Sausage
2-3lbs of Sirloin Tip Roast
2 New York Strips
Shipping within the Midwest or Local Delivery within 30 miles of Clarion
**All items are subject to availability and we reserve the right to substitute products for similar product if needed. 
My family bought some Ribeyes and New York strips last Saturday at the Ames Farmers Market. It was hands down the best steaks we have ever grilled! The marbling was perfect and made for the most tender and flavorful Saturday night dinner for the Father's Day weekend! We will definitely be buying more meat in the future!
Jennifer Sisson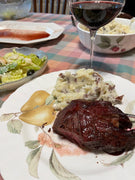 Big Success! Thank you! Delicious!
kay