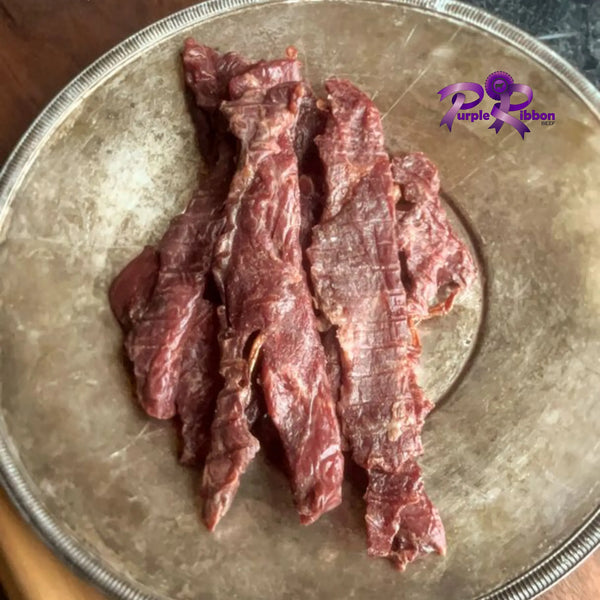 Family Owned, Iowa Raised Premium Beef
Hickory Smoked Beef Jerky
2 ounce package

We are told this is the best beef jerky ever!
Created with lean cuts of beef cut into strips and dried by smoking in an outdoor smoker to preserve the flavor in a convenient, hand-held snack. It can be an easy way to add extra flavor to your meal or enjoyed by itself to add additional protein to your diet throughout the day. Full of essential nutrients, Beef Jerky is a great snacking option.
Also known as :  Hickory Smoked Cured Beef Strips 
My family bought some Ribeyes and New York strips last Saturday at the Ames Farmers Market. It was hands down the best steaks we have ever grilled! The marbling was perfect and made for the most tender and flavorful Saturday night dinner for the Father's Day weekend! We will definitely be buying more meat in the future!
Jennifer Sisson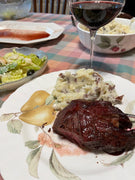 Big Success! Thank you! Delicious!
kay